Visiting your local dentist for a professional teeth whitening treatment is more effective and usually takes less time to get great results. Plus, thanks to services such as Brighter.com, it doesn't have to bust the wedding budget if the service isn't covered by insurance. Brighter.com has partnered with over 500 dentists in LA County and has pre-negotiated the price of over 400 dental procedures, from preventative care to restorative work to cosmetic procedures that insurance DOES NOT cover like whitening or braces!
So not only will you be able to whiten your smile for a fraction of the cost (50-70% savings), you'll also be able to know the price up front to work it into your wedding budget. For instance, when I searched for "In Office Teeth Whitening", I was not only shown a list of dentists with photos and contact info, but the exact cost plus when the next available appointment is!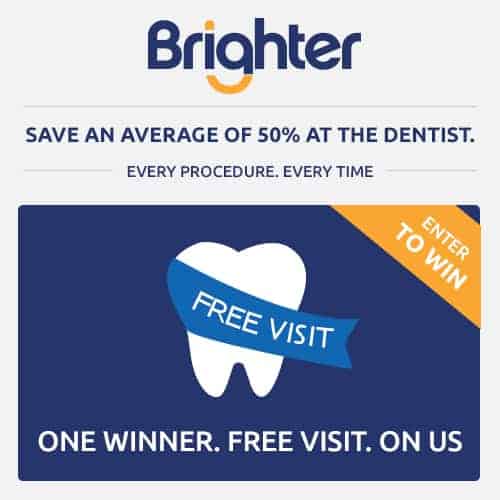 I'm so pleased to be able to offer one lucky reader a $199 gift certificate to use at Brighter.com. All you have to do to enter is go to Brighter.com, pick the dentist you'd like to visit if you win and leave their name here in the comments. Good luck!!
a Rafflecopter giveaway